Used / Preowned Ford F150 Temple, Waco, Killeen TX Dealer.
Mac Haik is your Ford Dealer for the Used / Preowned Ford F150 .
The Used / Preowned Ford F150 is available for sale in Temple, Waco, and Killeen TX
Used / Preowned Ford F150 from Temple in Waco, Killeen TX for sale is a king that has never fallen from the "best selling truck in America" in many decades. This is proof that no matter what year you choose to buy going all the way back to the start, the F150 is a great truck that will get the job done! From towing to hauling, from the city to the country and all in between a used Ford F150 can get you taken care of. This page is designed to give you a top down view of the truck so you can decide if it is going to meet your own wants, needs, and desires. The great news for you is that if it is not, then we have several other makes here on our lot that we are sure one will be able to satisfy you.

Starting with the interior of the Used / Preowned Ford F150 Temple, Waco, Killeen TX for sale, you will find a rigged design built with you in mind. Depending on the trim line you buy you can have all of everything or strip it down to just the basic needs. In the newer models a touch screen is available but all of them have major functions built in the "old fashioned" was of buttons and knobs. Big nobs are implemented so that even with work gloves you are able to use the functions. Gong from the infotainment system you have a very generous interior. From cloth to leather, you are sure to be comfortable in this great truck. There is plenty of room inside for the front passengers. the extended cab gives you more room for equipment and even more passengers, but if you are really hauling people day to day, the Crew cab might be your best bet with 4 full sized doors and room for all. Pleanty of headroom, legroom, and a wide body allows for everyone to spread out comfortably.

A Used / Preowned Ford F150 in Temple, Waco, Killeen TX for sale is a great looking beast of a truck, every year it has come out. One of the biggest selling points of the F150 is its style. Big bold wheel designs, rugged grille, chiseled lines, and loads of functionality you just cant go wrong. This truck's designs are made to turn heads while remaining true to its heritage and able to get the job done. Looking food off-road as it does on-road, a Used Ford F150 is a truck that is second to none. There are several configurations available to ensure you get the versatility you need in your truck too. Multiple bed sizes, cab sized, power trains, and drive trains...this truck has what you need, all that you want, and is able to satisfy your deepest truck desires.

Used / Preowned Ford F150 in Temple, Waco, Killeen TX for sale has many engines and powertrains to choose from. The image above just shows the newest options available, but going back through the decades are many many more. Ford has always been on the cutting edge of performance and demand due to its plethora of engine choices always available to its customers. this ensures that when it comes to power you get all that you need and are look for. Want a powerhouse of a truck able to pull mountains? Ford has an engine for that! are you a city slicker and wants fuel economy and no very little towing or hauling? Ford has an engine for that too! And of course all the reason and capabilities in between those 2 scenarios Ford once again has what you are looking for. with so many options, come in today and let us know what you are using your truck for so we can help you find the ideal powertrain that matches your lifestyle and gets you all you want in your new used truck!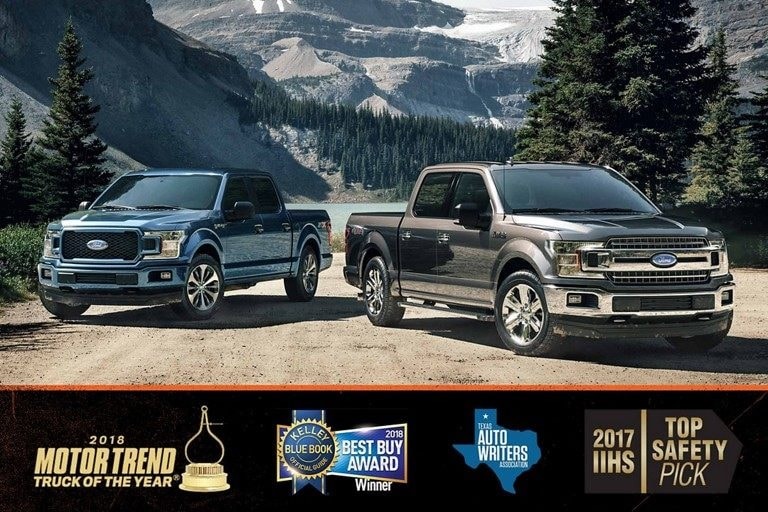 Used / Preowned Ford F150 in Temple, Waco, Killeen TX for sale as you can see from this page is a winner. It has the looks. It has the goods. It has the interior. It has the power. All this and more is why year after year the Ford F Series is the undisputed best selling pick up truck in the market and there are no signs of it slowing down. From IIHS top safety picks for countless years, an unprecedented amount of accolades and awards including multiple Truck of the Year awards and Best Buy awards...the Used Pre Owned Ford F150 is the truck that can deliver each and every time!